Civil law, by J. de Damhouder. 1567. c. 1730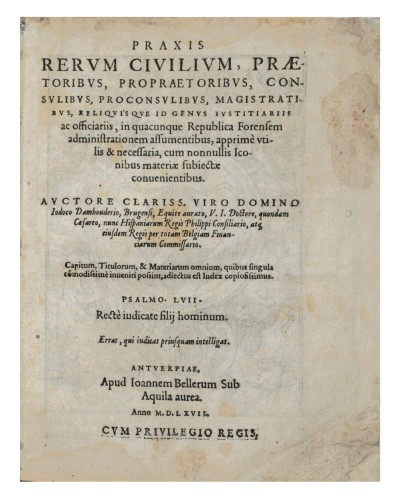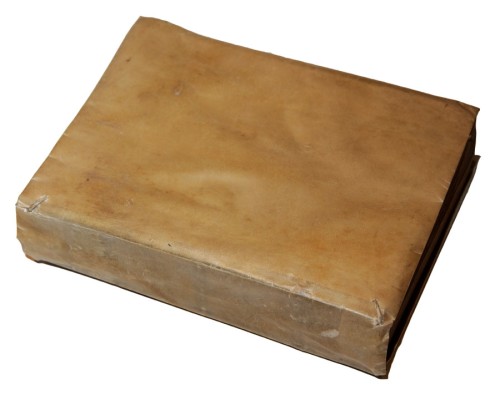 back
Praxis Rerum Civilium, praetoribus, propraetoribus, consulibus, proconsulibus, magistratibus, reliqui's que id genus iustitiariis.
€2900
($3074 / £2552)
add to cart
questions?
PRINT
---
Item Number: 22508 Authenticity Guarantee
Category: Books > Miscellany
Bibl.Belg., D52; Adams H.M., D11

De Damhouder's law manuals were very succesfull, there were 11editions between 1567 and 1617 in 3 languages. His work was based on the works of Filips Wieland, a Flemish Jurist of the first half of the 16th century. Damhouder's work is "of inestimable value for the history of legal customs and social conditions in the 16th century." (Allgemeine Deutsche Biographie). One of the woodcuts shows the oldest printed picture of a book auction.