Gothic antiphonary leaf. c. 1330.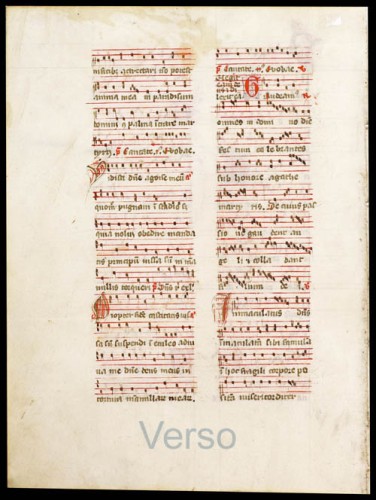 back
---
Item Number: 21176 Authenticity Guarantee
Category: Medieval manuscripts > Antiphonary Leaf
Handwritten music script in red and brown ink, on vellum. With initials in red and blue with elaborate penwork infill.
Ornated with drolleries and grotesques.

Size: 29.5 x 22cm (11.5 x 8.6 inches)
From a gothic antiphonary. Besançon, c. 1330.